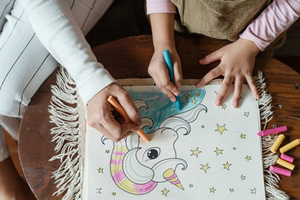 Keeping children entertained whilst off school can be tiring sometimes, so why not give yourself a break and print out one of our unicorn kids activities for them to enjoy! We have a range of fun and educational based unicorn inspired activities from, word searches, cross words, DIY unicorn play-doh, handwriting practice, to fun games like scavenger hunts- if it gives you 5 minutes peace to enjoy a cup of tea then its worth it right?! See our full collection of fun kids activities under the section headed Kids Activities! Here are some as a taster!  Click HERE for printable...
---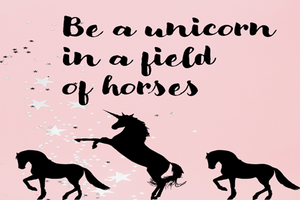 Mantras.......inspirational quotes....... positive vibes.........feel good statements........ whatever you decide to name them they are all designed to make you feel good and smile, and anything that makes you feel like that is worth it for us! So in this blog post we have rounded up our favourite unicorn feel good quotes together for a go-to pick me up if you should need them! Print them out, stick them up on your wall and have a little unicorn magic throughout your day!        
---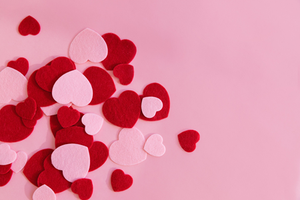 Are you looking for the perfect gift for your unicorn loving Valentine? Then look no further, we have done all the hard work for you, scouring through our huge collection of unicorn products to find you our top picks for Valentines Day. From romantic, to funny, to sweet and caring, we have it all! We have found some great present ideas for girlfriends, wives, husbands and boyfriends. For teens to adults, if unicorns are their thing then take a look at our fabulous gift guide! Decorative Rose Unicorn  This is beautiful floral unicorn is a two in one present, perfect...
---
Christmas Eve boxes are rising each year in popularity with families across the World- but what are the perfect items to include to create the perfect Christmas Eve treat for your family? In this blog we have put together our must have items to make yours truly magical- all with a unicorn twist of course (as it not just about the reindeers at Christmas!) Firstly on our must have list- is the special Christmas eve box itself of course! There are a number of different lovely choices to choose from, including  wooden boxes, chests, cardboard boxes and personalised designs which...
---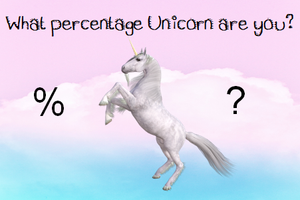 Do you live and breathe unicorns? Take our fun quiz to find out just how much of a unicorn you are! Add up your scores and post yours in the comments below we'd love to know how you score!