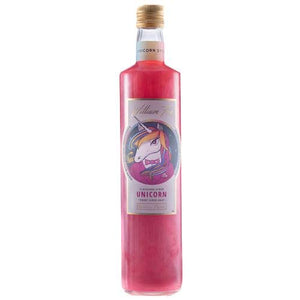 All Things Unicorn
Unicorn Flavoured Syrups | Shimmer Syrup For Gin | William Fox
Unicorn Flavoured Syrups | Shimmer Syrup For Gin | William Fox
Brand: William Fox
Features:
1 x 75cl bottle of William Fox Unicorn Flavoured Syrup
A sweet strawberry and marshmallow flavoured syrup from the William Fox fantasy range.
Add this to your G&T for some sweet flavouring and a touch of shimmer of create the ultimate hot chocolate with some syrup, whipped cream and marshmallows.
Made with all natural ingredients, handcrafted in Liverpool.
0% ABV
Publisher: William Fox
Details: "75cl / 0.0% - A shimmering hot pink syrup made from... unicorns? No, that can't be right. Inspired by unicorns, that sounds much better. From syrup master William Fox, Unicorn Syrup has captured the flavour of strawberry marshmallow in a bottle. Splash a dash of this into milkshakes, cocktails, over pancakes, the list is endless. In theory, this can be drizzled over anything, if you're brave enough."
EAN: 5060510530621
Package Dimensions: 15.8 x 5.6 x 5.6 inches
---
More from this collection